Why is GuestBell the Most Affordable Digital Concierge?
Veronica Brazdil
Startup, Story, Technology
May 16, 2023
guestexperience
hospitality
hotelier
technology
At GuestBell, we believe that every hotel, regardless of size or budget, deserves access to cutting-edge technology solutions at affordable prices. Our focus is on providing the best value to our clients by offering a freemium model and competitive pricing compared to our competitors. This blog post will delve into the reasons behind our pricing model, why GuestBell is the most affordable solution on the market, and how we continue to enhance guest experiences worldwide.
Built In-House with the Best Technologies
Our CTO, Peter Kottas, has an extensive background as a Lead Software Architect and holds a Master's degree in Computer Science. His years of field practice have allowed him to build our solution from scratch, without relying on third-party technologies. This approach ensures that we maintain full control over our product while keeping costs low, passing the savings on to our clients.
By developing our solution in-house, GuestBell can quickly adapt to the ever-changing needs of the hotel industry, ensuring that our products remain relevant and up-to-date. Additionally, this allows us to be more agile in responding to customer feedback, further strengthening our commitment to client satisfaction.
Privately Founded and Focused on Long-term Growth
GuestBell is a privately founded company, free from corporate investors seeking quick investment returns. This independence allows us to prioritize long-term growth and customer satisfaction over short-term profit. Our commitment to affordability stems from our belief that every hotel should have access to the best guest experience solutions regardless of their budget.
As a privately-owned company, we can focus on nurturing relationships with our clients and invest in the continuous improvement of our products. This dedication to sustainable growth and customer satisfaction sets us apart from competitors who may be more focused on generating short-term profits.
Minimal Advertising and Marketing Expenses
One of the primary reasons GuestBell can offer such affordable solutions is our minimal spending on advertising and marketing. With many products, customers end up paying to cover these costs; however, at GuestBell, the majority of your investment goes toward the actual cost of developing the tech.
Why don't we spend more on marketing? The answer is simple: we believe in the quality of our product and the power of word-of-mouth recommendations. Our satisfied customers help us grow by recommending our solutions to others, and the growth we experience is more than sufficient. We also recognize that many markets need time to mature before adopting guest experience technology, so we prefer to invest our resources into improving our solutions rather than marketing them.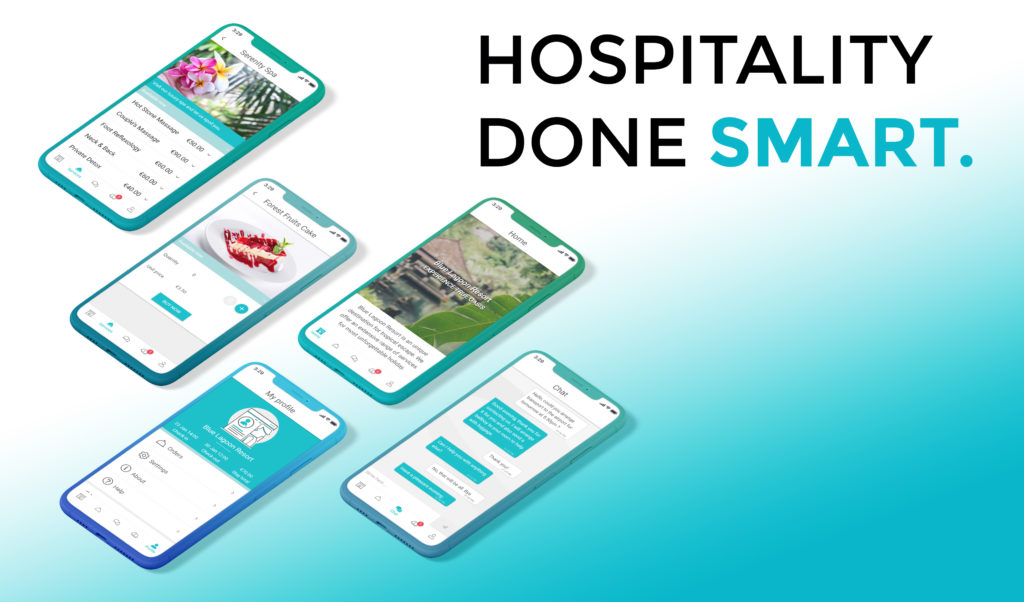 Providing Excellent Guest Experiences Since 2020
Since our inception in 2020, GuestBell has partnered with more than 130 hotels from all around the world to enhance their guest experience solutions. During the COVID-19 pandemic, we worked closely with over 80 hoteliers to fine-tune and perfect our product offerings. Our collaborative approach has allowed us to better understand the unique challenges faced by hoteliers and develop tailored solutions to meet their needs.
Collaborative Approach and Customer Support
We take pride in our excellent customer support, ensuring that every client receives the help they need to make the most of our solutions. Our team is always available to address any questions or concerns and is committed to providing a seamless experience for our clients.
At GuestBell, we view our clients as partners in success. We work collaboratively with hoteliers to ensure that our solutions align with their objectives and deliver tangible results. This focus on building strong relationships has helped us cultivate trust and loyalty among our clients.
Client-Driven Innovation
At GuestBell, we believe in the power of collaboration and actively listen to our client's feedback and suggestions. We continuously strive to implement new features and improvements based on valuable input from hoteliers who use our product daily. This client-driven approach ensures that our solutions remain relevant and effective in meeting the evolving needs of the hospitality industry.
By combining our commitment to affordability, innovative technology, and exceptional customer service, GuestBell continues to be the preferred choice for hoteliers seeking to deliver outstanding guest experiences. Our focus on client-driven innovation means that our solutions are always evolving to meet the changing needs of the industry, ensuring that we stay ahead of the curve.
A Proven Track Record of Success
GuestBell's rapidly growing client base is a testament to the effectiveness of our solutions and the value we provide to hoteliers. With clients in various regions around the world, we have proven our ability to adapt to diverse markets and deliver exceptional results across different hotel types and sizes.
Our success stems from a combination of our affordable pricing model, cutting-edge technology, and unwavering dedication to customer satisfaction. We are committed to helping hoteliers worldwide improve their guest experience and maximize their potential through innovative solutions.
GuestBell's affordable pricing model and freemium offerings are the results of our commitment to providing hotels with the best possible solutions at reasonable prices. By building our technology in-house, remaining privately founded, and focusing on organic growth through customer recommendations, we can offer competitive pricing without sacrificing quality or innovation.

By continually listening to our clients and working closely with hoteliers to perfect our solutions, GuestBell has established itself as a trusted partner for hotels seeking to enhance their guest experiences. With GuestBell, hoteliers can confidently invest in the future of guest experience technology without breaking the bank.