305
34024
22380
71524
Join guest experience revolution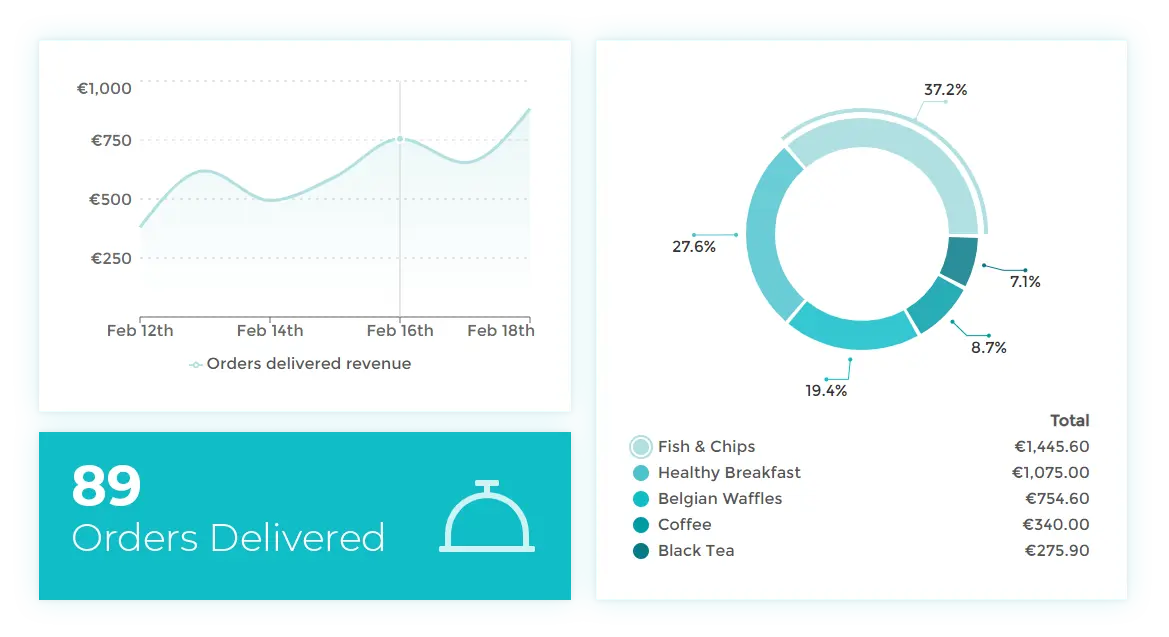 Dashboard highlights
Innovative

Hotel App
All in one place
Paperless brochures, services, and branding. Easy to keep up to date.
Reviews & feedback
Easily collect guest opinions that will help you provide better service.
Analytics
Increase revenue and efficiency by using business intelligence.
Automate
Streamline your operations with online check-in, chatbot and integrations.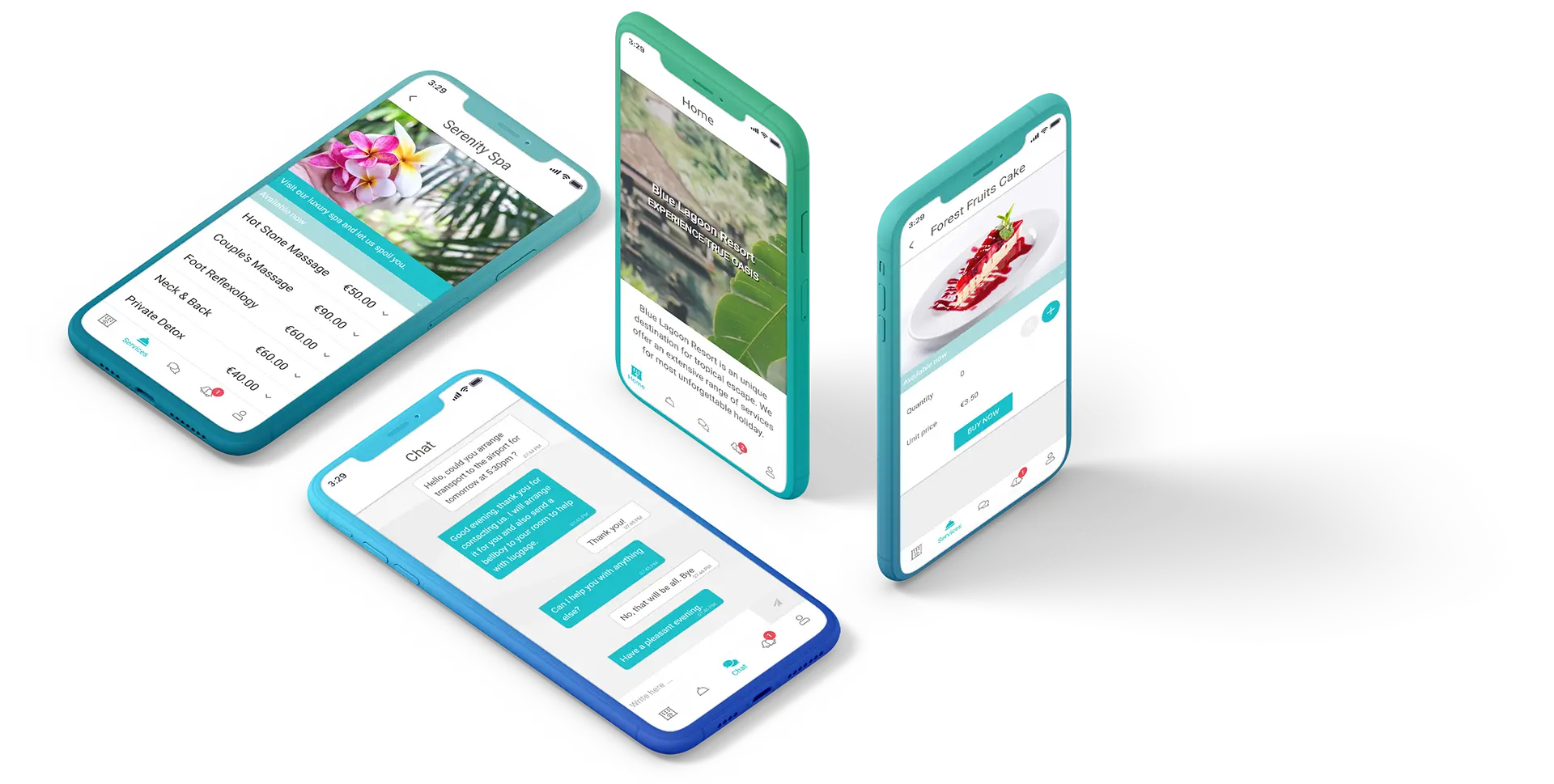 Guest App highlights
Loved

by guests
Instant access
Works on every device, no need to download guest app.
Online ordering
Irresistible way of selling and promoting services.
Messaging
Convenient, smart, easy way to connect.
Multilingual
Provide valuable information in the language guests understand.
Simple for guests & staff
Guest
friendly
3 options for seamless experience. No need to download hotel app or create account.
Flyer
Put a beautiful flyer in the rooms, common areas or at the front desk. Guests just scan the QR code and start ordering right away.
Email/SMS
Sent automatically when guest is added to the system. Remember that we can also get user contact from your PMS via integration.
Deep link
You can link to any part of your GuestBell hotel app. This link can be send via email/whatsapp or put on your website.
GuestBell
online

concierge
Online ordering
Powerful room service in your guest's phones. Features booking and rental system, upselling, and inventory management - all connected to analytics.
Messaging
Connect conveniently with guests using GuestBell's chat system, available in and out of the hotel.
Homepage
Upgrade your paper brochures to GuestBell's digital homepage. Share updates and special promotions instantly, without the limitations of paper.
Reviews & feedback
GuestBell offers individual order reviews, helping you identify and resolve issues before they become negative OTA reviews.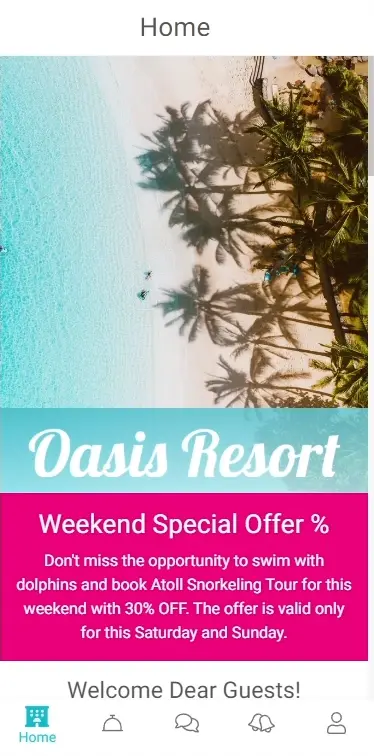 Perfect for


Hotels

Villas

Retreats

Resorts

Inns

B&Bs
#push-notifications
#upselling
#POS
#in-app-homepage
#promotions
#online-chat
#inventory
#analytics
#multilingual
#integrations
#reviews
#chat-bot
#tipping
#chat-agents
#mass-messaging
#no-more-printing
#white-label
#open-api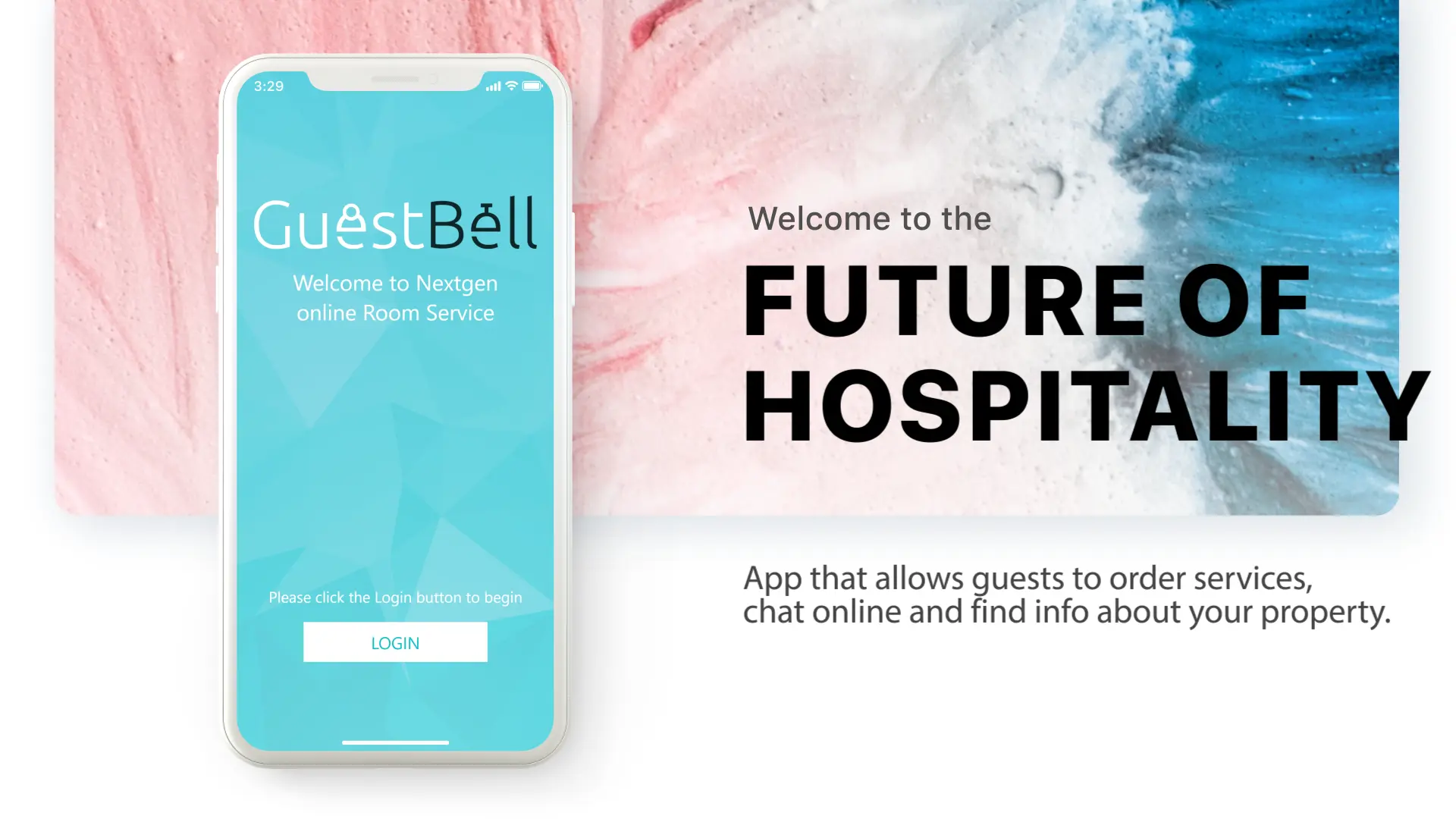 Smooth Integrations
Optimize your workflow by integrating with your system. GuestBell is connected to many world-renowned PMS allowing us to connect with 100% of hotels' clients.

The most complete & easy to use property management system for independent hoteliers.
Property Management System

Preno is an easy-to-use, powerful property management software for small accommodation providers.
Property Management System

Everything you need to succeed as a modern accommodation business.
Channel Manager

Flexible, fast and easy to use booking management system.
Property Management System